Keynote
Kush R. Varshney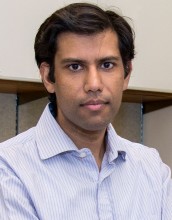 Kush R. Varshney was born in Syracuse, NY in 1982. He received the B.S. degree (magna cum laude) in electrical and computer engineering with honors from Cornell University, Ithaca, NY, in 2004. He received the S.M. degree in 2006 and the Ph.D. degree in 2010, both in electrical engineering and computer science from the Massachusetts Institute of Technology (MIT), Cambridge. While at MIT, he was a National Science Foundation Graduate Research Fellow.
Dr. Varshney is a distinguished research staff member and manager with IBM Research at the Thomas J. Watson Research Center, Yorktown Heights, NY, where he leads the machine learning group in the Foundations of Trustworthy AI department. He was a visiting scientist at IBM Research - Africa, Nairobi, Kenya in 2019. He is the founding co-director of the IBM Science for Social Good initiative. He applies data science and predictive analytics to human capital management, healthcare, olfaction, computational creativity, public affairs, international development, and algorithmic fairness, which has led to recognitions such as the Gerstner Award for Client Excellence for contributions to the WellPoint team, the Extraordinary IBM Research Technical Accomplishment for contributions to workforce innovation and enterprise transformation, and Harvard Belfer Center Tech Spotlight runner-up for AI Fairness 360. He conducts academic research on the theory and methods of trustworthy machine learning. His work has been recognized through best paper awards at the Fusion 2009, SOLI 2013, KDD 2014, and SDM 2015 conferences and the 2019 Computing Community Consortium / Schmidt Futures Computer Science for Social Good White Paper Competition. He published the book entitled 'Trustworthy Machine Learning' in 2022. He is a senior member of the IEEE.
Moderators
Brian Gerling Executive Director, Innovation Law Center and The New York State Science & Technology Law Center & Of Counsel, Barclay Damon, LLP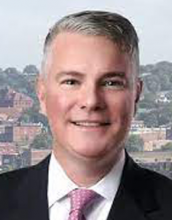 As an attorney with almost two decades of experience, Brian's deep and wide-ranging legal practice experience makes him a trusted advisor to his clients. He primarily handles matters involving intellectual property commercialization, protection, preservation, and, if needed, litigation. He routinely counsels technology start-ups and mature companies alike to identify and secure competitive advantages in the marketplace through intellectual property and "de-risking" strategies. He also regularly assists companies in an outside general counsel role with corporate transactions, data privacy and cybersecurity compliance, and economic development projects.
In addition to his legal practice, Brian is the executive director of the Innovation Law Center and a member of the faculty at the Syracuse University College of Law. In this role, Brian teaches intellectual property and technology law courses and works with students to enhance the experiential learning environment by advising actual companies with real technologies on the technical, legal, and business aspects involved in bringing new technologies to market.
Frank Matus Director of ATC and Digital Automation Solutions, Americas at Thales

Chris Neville, PT, PhD SUNY Upstate Medical University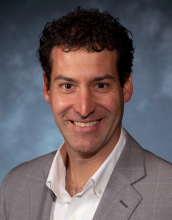 Dr. Christopher Neville is a Professor at Upstate Medical University and Director of the Industry Research Office within the Research Administration at Upstate Medical University. Dr. Neville has bridged the role of clinician, principal investigator, industry consultant, and active industry partner across the last 20+ years of working within the academy. Currently Dr. Neville teaches, guides funded research, and supports industry partnered research growth across Upstate Medical University.

Eric Schiff is a Professor of Physics at Syracuse University, and the immediate past director of the Syracuse Center of Excellence in Environmental and Energy Systems. He has thirty years of experience with solar cell and semiconductor research alongside a short foray in cosmology. He served as a program director at ARPA-E for several years administering building technology and solar energy projects. He has worked as a consultant to industry on many occasions, and is a Fellow of the American Physical Society.
Panelists
Brian Anderson National Grid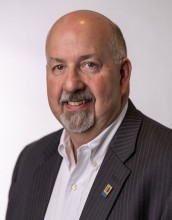 Lead Economic Developer for National Grid's Central New York Region for 23 years
Prior to this position, Brian worked in Economic Development for Genesee County IDA and NYSEG in Lancaster, NY
In the last 5 years, National Grid invested over $576,000 into the Central New York Region through its Manufacturing Productivity Programs
Phone: (315) 428-5140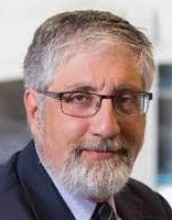 Bertuch has more than 30 years of professional experience as a consultant and plant engineer. He is currently Principal – Energy Solutions for Bergmann Associates in Syracuse, NY. He holds an M.S degree in Mechanical Engineering from Syracuse University. Visit Bergmann's website.
Michael Birnkrant Associate Director and Healthy Building Engineering Lead, Carrier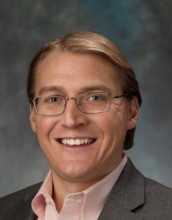 Dr. Michael Birnkrant leads Carrier's Indoor Air Quality group, pioneering new HVAC solutions to improve human health in buildings, recently delivering a layered strategy for pandemic resilience in buildings. Mike earned a bachelor's degree from Rutgers University and doctorate degree from Drexel University.
John W. Boger Partner, Heslin Rothenberg Farley & Mesiti P.C.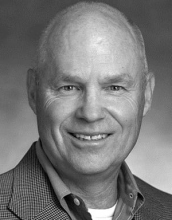 John Boger is a partner and head of the Medical Products/Technology Practice Group at Heslin Rothenberg Farley & Mesiti PC. Prior to joining the firm, John was senior in-house counsel at Capital District Physicians' Health Plan, Inc. He also was an associate with the litigation firm of Brown & Tarantino, LLC in Rochester.
John's outside interests include attending both of his children's lacrosse and hockey games, golfing, skiing and biking.
Before attending law school, John worked for eight years at DePuy, Inc. as a product development engineer and product manager specializing in orthopaedic implant design. He also worked for DePuy-DuPont Orthopaedics, Inc. as the venture project manager, focusing on the development of advanced implantable biomaterials and medical implants.
John is an adjunct assistant professor at the University of Rochester's Hajim School of Engineering and Applied Sciences in the Department of Biomedical Engineering. He teaches engineering graduate students in the areas of IP protection and commercialization of IP. John also works with student entrepreneurs at the Couri Hatchery located in the Whitman School of Management at Syracuse University.
Jim Fayle Empire State Development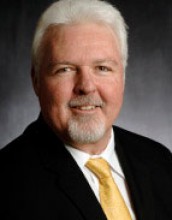 Regional Director for Empire State Development Corporation, New York State's primary economic development entity responsible for promoting economic development initiatives in the five counties across the Central New York which includes Onondaga, Oswego, Madison, Cortland and Cayuga counties.
Serves as the Executive Director for the Central New York Regional Economic Development Council (REDC) which has successfully brought in over a billion dollars into the region and has supported hundreds of projects that advance economic development strategies developed by the REDC since 2011, more than any other region in the state.
Participates in numerous community and civic organization including the Unmanned Arial Systems Governance Committee, Northeast UAS Airspace Integration Research Alliance (NUAIR), Syracuse Metropolitan Transportation Council and the Central New York Technology Development Organization.
Prior to joining Empire State Development, Mr. Fayle was the CEO of Jefferson County Job Development Corporation and the Industrial Development Agency where he was involved in every aspect of economic development in Jefferson County for almost a decade.
Mr. Fayle is an IEDC certified economic developer and holds a master's degree in Public Administration from Carnegie Mellon University.
Email: james.fayle@esd.ny.gov
Phone: (315) 479-3204
Judy Frodigh Managing Partner, Altura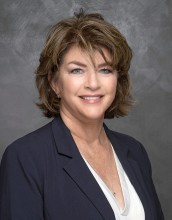 Judy is an executive leader with a proven track record of executing strategic vision and driving organizational performance across firm operations, business development and talent management at private equity and financial services firms.
Before joining Altura, Judy was most recently a founding member of Huntsman Gay Global Capital (now HGGC), where she helped guild the middle market firm's infrastructure, define the brand, and drive business growth. While there, she developed and executed business building strategies that helped the firm raise a $1.2 billion debut fund and build a top-performing, 60-person firm in four years.
Prior to that, Judy spent eight years at Bain Capital as Head of Global Human Resources. She built and led all human resource strategic plans and played an instrumental role in all aspects of the business related to the firm's expansion, ranging from the opening of six offices around the globe – including Tokyo, Mumbai, and Munich – to growing staff from 80 to 800 people.
She managed operations throughout the raising of five funds and the diversification of investment strategy. Judy developed processes to support growth and maintain a cohesive, high-performing culture, leading such initiatives as a unified staffing methodology to build cross-cultural teams, global training, and "360-degree" reviews for all staff.
Earlier in her career, Judy was the Director of Global Human Resources at Wellington Management Company and held senior leadership positions at Putnam Investments and MFS.
She holds a BS from Le Moyne College and an MSA from Boston University. She serves on a number of not-for-profit and civic boards.
David Goodness Workforce Development Institute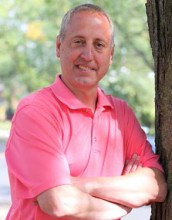 CNY Regional Director for the Workforce Development Institute for 8 years
Prior to this position, David was the Training Director and Organizer for UA Local 73. During his tenure there he facilitated two NYS Registered Apprenticeship Programs as well as various Journeymen Training Programs and a National Weld Certification Program with statewide mechanical employers and nuclear facilities
WDI has consistently invested between $250 and $430k each year into Central New York's businesses and workforce
Email:

dgoodness@wdiny.org
Cell: (315) 529-3162
Frank Middleton, PhD SUNY Upstate Medical University

Professor of Neuroscience and Physiology, Department of Psychiatry & Behavioral Sciences and the Department of Biochemistry & Molecular Biology, SUNY Upstate Medical University; Medical and Scientific Collaborator, Quadrant Biosciences.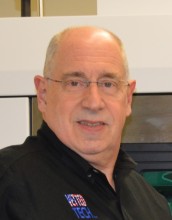 Mr. Mowins is the CEO/Owner of Vetted Tech Inc., an additive manufacturing company specializing in metal and polymer components for the aerospace, DoD, DoE, and medical markets and a Xometry Manufacturing Excellence Award winner. In his previous career he served as the President–Global Licensing for The Phillips Screw Company.
Mike hasauthored numerous articles on quality control, fastening, tool design, race engine optimization, and has served on the board of the National Fastener Distributors Association, the Industrial Fastener Institute, and Chairman of the Aerospace Fastener Standards Advisory Committee. He currently serves as a Technical Liaison Voting Member of the National Aerospace Standards Committee, the SAE E-25 Aerospace Structural Bolting Committee, SAE AM M Metal and AM P Polymer Additive Manufacturing Committees and has been a member of the Aerospace Industries Association Supplier Management Council Executive Committee.
Mr. Mowins holds 4 U.S. Patents and is a graduate of the U.S. Naval Academy and holds an MBA from the University of Rhode Island. He has lectured for Clemson University, Syracuse University Whitman School of Business and been featured on the Discovery Channel's "How Do They Do It".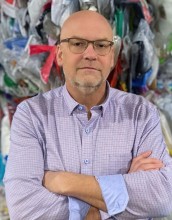 With over 35 years of experience in plastic engineering and processing, Frank's companies have supported manufacturing operations in Upstate NY and beyond since 2006. As a community leader and proud advocate of STEM education and careers, he is committed to cultivating the future of the plastics industry through his companies and community.
For Frank's most recent venture, he partnered with Buchanan Partners in 2018 to form Empire Polymer Solutions. Through post-consumer and post-industrial grinding and washing, as well as extruded compounding and lumber production lines, Empire Polymer Solutions processes difficult-to-recycle plastics, converting them into usable forms for the plastic manufacturing industry.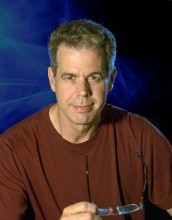 Jamie O'Neil is a technologist, inventor and entrepreneur. He is the co-inventor, co-founder and CEO of Electroskip LLC and a full Professor in the Digital Media Program at Canisius College in Buffalo NY. A winner of the 2019 Fuzehub Commercialization Competition, Electroskip LLC manufactures the Eskiptrainer Gait Training Kit that utilizes wearable footwear electronics to produce biofeedback and analytics for physical therapy of walking disorders. His team has been awarded three patents, the most recent in February 2022 concerning their proprietary method for using auditory biofeedback to calibrate and control gait dynamics. They also completed FDA regulatory registration and are cleared to initiate sales. After using Electroskip technology with break dancers for many years, his team of former students, adjunct faculty and medical researchers from SUNY Upstate have been able to refine Eskiptrainer for clinical use with Parkinson's disease, and development of interventions for Stroke Paralysis, CP, MS, and other neuromuscular diseases.
Ron Ringleben VP Business Development, Currier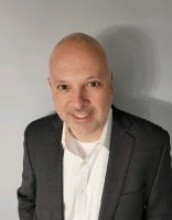 James Shomar Coffeehouse CxO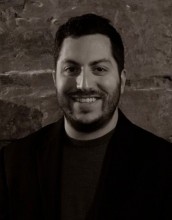 Co-Founder & Principal at

Coffeehouse CxO

which builds Corporate Innovation Studios to help mid-size companies launch new ventures and spin-outs
Also serves as the Assistant Director of the Keenan Center for Entrepreneurship, Innovation and Creativity at Le Moyne College where he coaches student and alumni entrepreneurs of all types to help them launch businesses and develop an entrepreneurial mindset.
Prior to Coffeehouse, James was the youngest venture capital firm partner and youngest firm founder in Upstate NY history at StartFast Ventures. James built and raised two funds at the firm which continue to this day, $6MM and $40MM in size. StartFast has invested in over 50 companies across the Globe with a combined value greater than $500M.
James was also the Chief Growth Officer for the Manufacturers Association of Central New York (MACNY). where he started several new MACNY businesses and consulted with MACNY member companies on growth strategy and new venture creation.
James is also a serial entrepreneur launching hardware and software startups including. Solstice Power which commercialized proprietary combined heat and power solar technology.
Email: james@coffeehousecxo.com
Phone: (315) 663-4295
Denis Sullivan Partner, Barclay Damon, LLP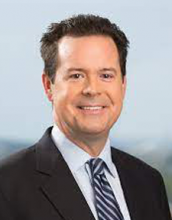 Denis is Barclay Damon's Intellectual Property Practice Group leader and the co-team leader of the technology, medical devices, communications and networking technology, and emerging technologies teams. A nationally recognized intellectual property lawyer and registered patent attorney, Denis handles patent and trademark infringement disputes in federal district court and at the International Trade Commission, patent office proceedings such as inter partes reviews and reexaminations, and the preparation of patent and trademark applications.
His experience as both a patent litigator and patent prosecutor enables Denis to successfully challenge and defend patents under the America Invents Act before the US Patent and Trademark Office. Denis regularly serves as lead counsel in IPRs of patents involved in district court litigation.
His ability to provide clients with high-value intellectual property counsel is enhanced by his strong engineering background, which includes several years working as a licensed professional engineer. This technical experience enables Denis to handle patent matters across a wide variety of technologies and industries, including health care, telecommunications, semi-conductor manufacturing, and oil and gas.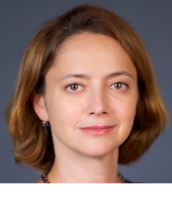 JelikaLite's CEO and Co-Founder of JelikaLite, a biotech company developing an intelligent medical device for children on the autism spectrum, enabling integration into society and improving family's quality of life. Ms. Sverdlov has over a decade of experience working in progressively senior positions in investment banking and portfolio risk management. She is also a principal of Sverdlov Law, a boutique law firm with a focus on estate and special needs planning.
Katya earned a BA in Economics from Cornell University, holds a Chartered Financial Analyst (CFA) designation, and received her JD from Brooklyn Law School.
Ben Weinberg Engineering Solutions Specialist, FuzeHub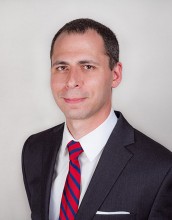 Ben is an Engineering Solutions Specialist for FuzeHub. His primary focus is testing technology to predict failures in robotic cells, reducing operating costs and improving the competitiveness of New York manufacturers.
Prior to working for FuzeHub, Ben was a Senior Systems Engineer at General Dynamics Mission Systems, where he coordinated installation and testing of the MK110 Gun Weapon System on the Independence Class Littoral Combat Ship. In this role he oversaw multiple mechanical, electrical, and software engineering projects to implement system design improvements. He has previously worked as a Site Safety Engineer at GE Global Research, as well as undertaking three deployments as a surface warfare officer.
Ben holds a Bachelor of Science and a Master of Engineering in mechanical engineering from Rensselaer Polytechnic Institute.
Tere Michelle Williams DUB Biologics

CEO, DUB Biologics; Upstate faculty-founded technology startup with Audrey M. Bernstein, PhD.
Jianshun "Jensen" Zhang Executive Director, SyracuseCoE and Professor, Mechanical & Aerospace Engineering Syracuse University, Syracuse CoE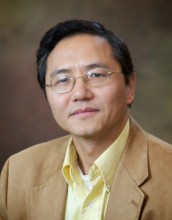 Dr. Zhang has more than 30 years of research experience in built environmental systems (BES). Zhang also serves as the director of the Building Energy and Environmental Systems Laboratory at Syracuse University. Currently he teaches graduate and undergraduate courses in the areas of building energy and environmental systems and fundamental heat and mass transfer.
Professor Zhang's research ranges multi-scale BES from nano/micro-scale in porous media to buildings and urban environment and cut across multi-disciplines including engineering, architectural design, public heath, and human performance. Zhang led the International Association of Building Physics from 2018-2022 and was Chair of the 7th International Building Physics Conference, held in Syracuse in 2018. He was also a co-founder of IAQVEC Association and Chaired its 7th international conference on Indoor Air Quality, Ventilation and Energy Conservation in Buildings, also held in Syracuse in 2010. He also served as Chair of the ASHRAE TC 4.10 Indoor Environmental Modeling, Chair of the ASHRAE Environmental Health Committee, and a member of the ASHRAE Research Administration Committee. He was a U.S. Expert Representative to the International Energy Agency (IEA) Annex 20, 68, 78 and 86 on collaborative projects related to indoor airflow modeling, indoor air quality, air cleaning and low-energy buildings. He is Fellow of ASHRAE and a member of the International Academy of Indoor Air Science (ISIAQ Fellow).
Professor Zhang received B.S. and M.S. degrees from China Agricultural University in Beijing and a Ph.D. from the University of Illinois at Urbana-Champaign. He has authored/co-authored over two hundred peer-reviewed journal papers and refereed conference papers, one book, 3 book chapters, and lead the development of 2 ASTM and 1 ANSI/BIFMA Standards on environmental chamber testing of chemical emissions.
Prof. Zhang has extensive experience in working with industry on research and product development, demonstration, and commercialization. He has been the PI for numerous research and product development projects sponsored by major corporations and industrial associations. He has worked with many small to medium size companies to test and evaluate their products for commercialization. He has consulted or provided services for industrial corporations and associations in U.S., France, Japan and China, which has contributed to successful establishment of national and international standards for testing and evaluation of low-emission materials and products, and air purification technologies.