7:15 a.m.
Tech Showcase Exhibitor SetUp
8:00 a.m.
Attendee Registration / Continental Breakfast / Tech Showcase Open
8:45 a.m.
Welcome and Introduction
Manufacturing Workshop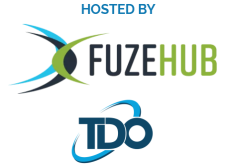 9:45 a.m.
Morning Breakouts
Innovation in UAS: Challenges and Opportunities
Balancing Energy Economy and Disease Resilience in Buildings

COVID-19 and other airborne diseases spread readily indoors, where Americans spend 90% of their time. Mitigation measures such as increased replacement of recirculated air with outdoor air in an HVAC system are costly in energy and cash. There is a need for systematic guidance for balancing the effectiveness of various measures against these costs. Panelists will offer several perspectives for improving the balance in buildings present and future.
11:00 a.m.
Tech Showcase Break
Luncheon Keynote: Trustworthy Machine Learning
1:00 p.m.
Afternoon Breakouts
Biotech Breakout Panel: Industry+University Collaboration

Panelists will discuss how collaborations involving industry and the university can promote discovery, research collaboration inclusive of grant submissions, translation of technology out of the university, clinical trial conduct, scientific, medical and advisory board support, as well as startup company formation.
IP for New Tech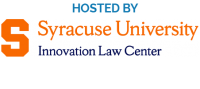 Patent attorneys explain the process for developing IP strategies, addressing some commonly asked questions such as the effect of "first to file" on strategy for patent protection, the optimal stage of development to consult with patent counsel, the role of TTOs, and special issues with software, algorithms and information technology.
2:15 p.m.
Tech Showcase Break
3:15 p.m.
Funding/Investment Workshop
Funding/Investment Workshop
Whether you are just launching a business or looking to expand an established one, financial support is a key element to successful growth. In this workshop, panelists will share their experience as well existing fiscal resources available to support business here in Central New York.
4:00 p.m.
Tech Showcase Reception